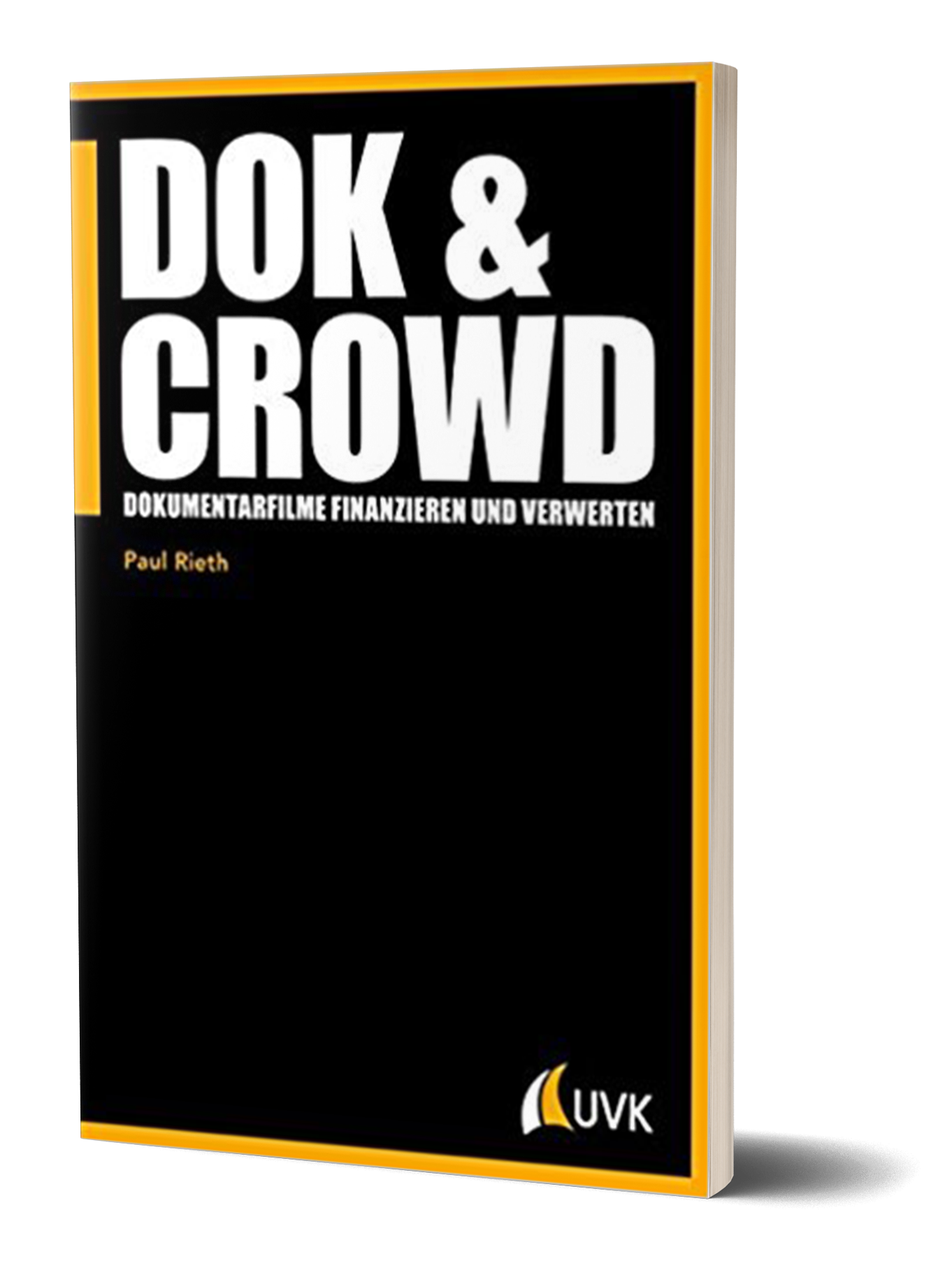 DOK & CROWD offers detailed insights into the German documentary industry. Besides the overview of the different sources of institutional film financing like federal and regional film funding and television, DOK & CROWD presents the different forms of distribution of documentary films like cinema, television, DVD and film festivals to analyze their benefits.
However, new and innovative financing and distribution channels are the focus of DOK & CROWD: Crowdfunding and video-on-demand services are opening up completely new possibilities for documentary filmmakers to acquire funds independently and present them to their audiences without the approval of any gate keepers.
Through effective audience strategies and online marketing, target groups can be addressed from the beginning of the film production and thus become valuable multipliers within the whole production and distribution process.
This book is currently only available in german language! Please address your Press inquiries directly to the publisher Herbert von Halem.
Filmundbuch. wordpress.com:
"[…] a successful book thoroughly."
Statement:
"Paul Rieth provides […] a fine overview for film documentarians […]."
Simon Riedl:
"Find the book very helpfully. It is well structured. Helps me, to look up known financing tools on the one hand and is also very detailed on new financing possibilities which I didn`t know before. I recommend it:-)"
Nina Beck:
"Thank you for the very informative work, which gives a great insight into crowdfunding, film promotion, television, cinema and video-on-demand to all documentary filmmakers."
DOK & CROWD can be ordered here:
CONSULTANT, SPEAKER AND LECTURER
_
In the past few years I had the honor of being invited to over 50+ Workshops and Lectures within Germany, Europe and the world. The topics ranged from Audience Building to Film Marketing, Crowdfunding to Documentary Film.
It is my greatest joy to inspire and motivate creatives and business people who love what they do and have the drive to push their projects forward.
Audience development
Identifying your goals, knowing the audience(s) for you and your creative outcome(s) is a great challenge. You can call this position Audience Designer, Impact Producer, Outreach Producer or Producer of Marketing and Distribution (PMD), it doesn't matter. I'm happy to get involved and support you with your project.

Crowdfunding & Marketing
Crowdfunding combines many great things: it is product and project development, independent funding, marketing and audience engagement at an early stage. With a good strategy and a few important elements, big things are possible for you and your project(s)!
DOK & CROWD
How does the documentary industry work? How does this complex system of funding institutions, TV stations, distributors and world sales work? And how can digital possibilities in funding, promotion and distribution help your project? I will guide and help you to find all the answers as I also love the process of story development!
Web-Video production
How do you produce creative content for the web? What visual format fits your goal? A strategy for the whole process, from planning to shooting to editing. All challenges and potential customized for your project. Produced and edited in 4K.
References & collaborations
Film University Babelsberg KONRAD WOLF (HFF), MET Film School Berlin, Beuth University of Applied Sciences, Bauhaus-University (Weimar), Professional Media Masterclass (PMMC) 2014 (Halle), TC Digital Society 2014 (Weimar), Filmarche (Berlin), Kunsthochschule für Medien (Köln), Musikhochschule Dresden, University of fine arts (udk), Berlin
iREP Documentary Film Festival 2015 & 2016, Lagos (Nigeria), Uganda Film Festival 2017, Kampala (Uganda), international Short Filom Festival BACKUP (Weimar), 2015 & 2016, 4 Elements Festival, Banská Štiavnica (Slowakia), Filmkunsttage Sachsen-Anhalt (2016), Vilnius Film Festival, DOK Leipzig 2017, 28. Internationales Filmfestival Dresden (2016)
Erich Pommer Institut gGmbH (Berlin), Film Commission (Stuttgart), Independent Cinema Office (London), Creative Service Center der WeTeK Berlin gGmbH (Berlin), Filmnetzwerk der DFFB (Berlin), Industrie- und Handelskammern, IHK (Berlin), Gründerwoche (Berlin), Crowdday 2015 & 2016 (Köln), Werkschule Berlin, Caritas (Berlin), Crowdfunding Berlin, Creative Sachsen, Creative City Berlin, Innogy, Music Suit Up, 99 Talent Campus, Deutsch-Russischer-Austausch e.V. (Berlin), Zentrum für Entrepreneurship, Martin-Luther-Universität (Halle, Saale)
Besides being a lecturer and consultant, I have always produced video content for different clients. It was and is very important for me to always keep up with current developments in the industry, not just in theory but also in practice. This became quite a variety of references within the recent years today specializing in web-based video content like pitch video, short documentaries, tutorials, Portraits, Social Media Clips). It is handled by me and my team from the first idea pitch until the final upload.
Pitching Videos
Within the Crowdfunding Campaign the video plays an amazingly important role. So together with the campaign Consultancy came the demand for the production of Pitch-Videos which we produce for our clients on a regular basis.​
Documentaries
When you put so much energy into organizing and event, conference, show, workshop, speech you should definitely have it covered either live or/and recorded on video. We love to capture these special moments for you and turn it into video content that suits you and your project.​
Tutorials
Passing on information was always so important. But today we do it with videos and make sure that your viewers get all the information they while you deliver your message at the same time. ​
Web-Videos
Short Clips, Instagram Stories, Live-Recordings, Interviews – we are there for you when you need all kind of video content for your website or/and all your social media channels like Instagram, Twitter, Facebook, Linkedin etc.​
ZDF / MDR, Culios NL, Siebdruckversand, Klub7, FEED magazine, SCANOVIS GmbH, Keyfender GmbH, TR9 MOVIE, Fulmidas Medienagentur, GiP Intensivpflege GmbH, Werkschule Berlin, Co-produced I European Film Forum, Filmakademie Baden-Württemberg, Seniorenstiftung Prenzlauer Berg
I'm a Berlin-based Marketing & Crowdfunding consultant, Audience strategist and film producer.

Within my consultancies and workshops, I advise companies, organizations and individuals in strategic planning regarding target group, audience(s) and online marketing activities. I regularly get invitation to lecture, leads panels and give presentations at universities, festivals and a wide range of organizations. Within Germany, Europe and as far as Nigeria and Uganda.

I also produce various formats of web-video content such as pitching videos, corporate films, interviews, documentaries and short-clips.

Since 2014 I'm a member of the German Documentary Association AG DOK, and a founding member of the German Crowdfunding Network, where I joined the expert group 'Crowdfunding & Film'.
Audience Design Program (TorinoFilmLab 2017), Graduate
Within the Audience Design Program of the TorinoFilmLab  4 participants develop individual Audience Engagement and Marketing Strategies for feature films at an early script stage. I was part of this program in 2017 with a strategy for the Singaporean film 'Autobiography' by Makbul Mubarak (Berlinale Co-Pro Market 2019) and am now a part of the Alumni Network. 
In 2018 I was approached as a Audience Design consultant for the project A LAND IMAGINED (by: Siew Hua Yeo, winner The Golden Leopard at 71st Locarno Film Festival)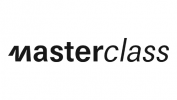 Professional Media Master Class (PMMC 2012), Graduate
Professional Media Master Class (PMMC) by Werkleitz offers medium-German film and media professionals from various disciplines the opportunity to further their education in professional media practice and qualify for the media market. The PMMC is not an academic education, but a practice-oriented training with experts in their fields. Its purpose is to bridge the gap between the numerous media programs in Central Germany and the practical requirements of the media industry.  

Within this masterclass I produced 'Plot 20', an experimental short documentary about norm, individuality and standardized life models. It premiered at the german TV station MDR in 2012
For academic qualifications, I've graduated with a Magister (Masters) in Media and Communication Science & Sociology.
In the area of Media Studies, I have participated in seminars, lectures & courses on: Film History & Theory, Screenwriting, Cinematography, Editing, Directing & Production, Marketing, PR, Design, Media Production & Communication.
In the field of Sociology, I attended seminars, lectures & courses on social structure, media sociology, urban sociology, qualitative social research and interview techniques.
I have also participated in various workshops, seminars & masterclasses on marketing, press, screenplay, camera, editing, directing & Production with Hans Beller, Klaus Wildenhahn, Peter Dörfler, Grischa Schaufuss, Marco Wilms, Sergey Dvortsevoy, Wilhelm Domke-Schulz and many others.
My Blog is going to be ready soon. In the meantime please feel free to sign up to my newsletter here: